VALENTINE'S DAY FEBRUARY 14TH 1995
Wayback Machine
Bill Clinton was President, Windows 3.1 was king, and CompuServe was still a thing. The R&D team at Borland Software Corporation which included Anders Hejlsberg, Gary Whizin, Chuck Jazdzewski, Dave Scofield, Allen Bauer, Hank Cox, Marc Cousineau, and Ray Kaestner released Delphi and changed the software development world forever.
BORLAND
Some Team Members Working On Delphi In 1995
In 1995 Delphi was lauded as the next generation Windows development tool, combining the most intuitive visual design environment with the unrivaled performance of a world-class optimizing native code compiler.
The dedicated team members at Borland put together a software development tool that has stood the test of time delivering a stunning core rapid application development tool in 1995 and continues building the future today! The incredible history of this Windows (and now cross-platform) development tool is astounding.
""Delphi" started out as a beta codename for a closely guarded skunkworks project at Borland: a next-generation visual development environment for Windows based on Borland's Object Pascal programming language. " – Danny Thorpe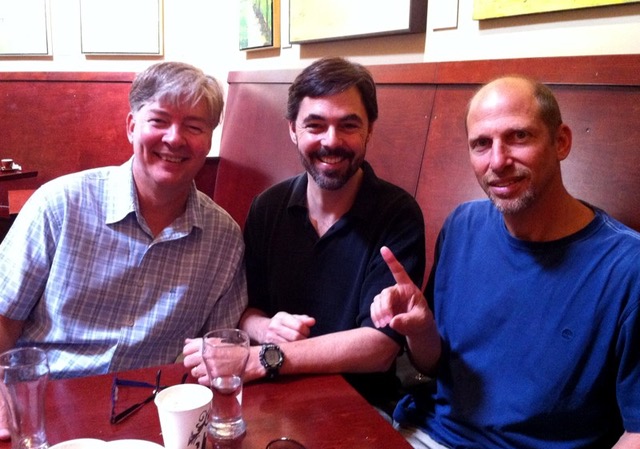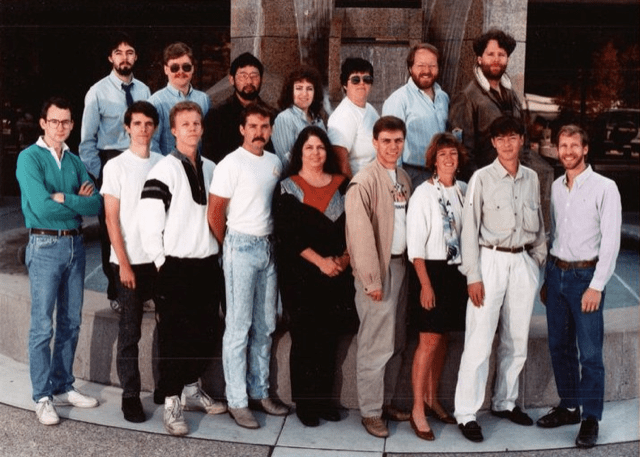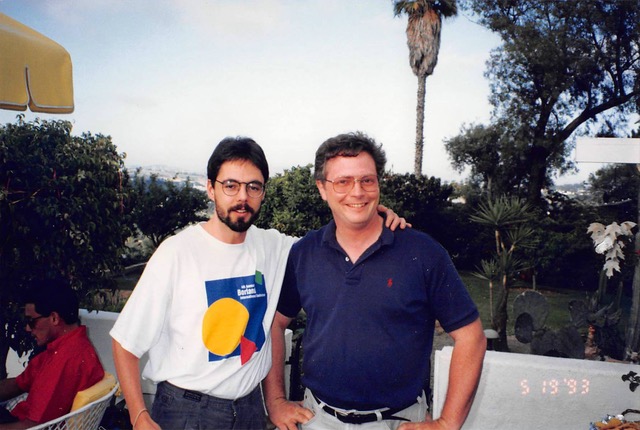 Brand Development
Our energy and expertise are focus in inspiring projects, activation campaigns and influence strategies with our brands
Content Strategy
We believe in a collaborative partnership where we work with you and your brand to create the perfect solution
Ecommerce & Technology
Development and Design – every solution needs a conceptual design that the further work will be based on.
RAPID APPLICATION DEVELOPMENT
28 Years Of Innovation
Fast compile times and rapid application development are bedrocks of Delphi development and today those same innovative features help bring Delphi applications to many platforms.
Object Pascal is the core language at the heart of the Delphi development environment. Pascal is a software development language created by Niklaus Wirth as a teaching language to help developers learn to program. Object Pascal is easy to learn and use. The Delphi compiler can compile over a million lines of Object Pascal code in just a few seconds.
Rapid application development is a core philosophy behind Delphi and is infused into every aspect of the development tool. Everything from fast compile times to visually building your application in real time Delphi delivers at every stage of the process.
The original Visual Component Library or VCL released in 1995 was a key component to the success of Delphi. Visual components that were easy to use and easy to expand drove innovation forward. The VCL has been greatly enhanced and expanded since then and a new cross platform framework called FireMonkey (FMX) has been added bringing Delphi to many different devices.
1995 TO 2020
Delphi Versions
Twenty six years of innovation have brought Delphi 1 which targeted Windows 3.1 to Delphi 11.3 which targets Android, iOS, macOS, Windows, Linux, and HTML5*!
Delphi Through The Years
"Pascal started with Niklaus Wirth and Delphi was launched in 1995. Twenty six years later Delphi is still the fastest way to the fastest applications through performance, rapid application development, component reuse, and scalable database access across a multitude of devices!"
Our Strategic Way
We work from ground-zero to launch and support,
covering all assignments.
Capabilities
Creative concept or System Design
We are the comprehensive design and technology partner for the digital age. We help businesses to stay relevant to their customers in the digital era by touching hearts and minds. Unique services
Our Approach
We offer custom solutions to industry leading companies
STRATEGY
Our goal is simple, to make things that people care about. We were founded on this principle and always be committed to it.
INSIGHT
We only hire great people who strive to push their ideas into fruition by outmuscling and outhustling the competition.
EXPERIENCE
Talk less, do more and you will be rewarded. To make things that people care about.  We will always be commited to it.
PERFORMANCE
We create human experience in a digital world. Above anything else, this stands at the center of why we make.
Taking care of the new products's launch and user support
28 Years Of Innovation
Worldwide Developer Community
Sarina DuPont
Director, Product Management, Embarcadero. Sarina is instrumental in bringing amazing features, UI, and UX experiences to Delphi and produces many of the product release videos. Thanks Sarina!
Marco Cantu
Senior Product Manager, Embarcadero. Marco is a leading expert on Object Pascal and Delphi and has published a number of books on Delphi. Thanks Marco!
David Millington
Senior Product Manager, Embarcadero. David focuses on the C++ side of the RAD Studio product line and focuses on enhancing the Delphi IDE experience. Thanks David!
Ian Barker
Embarcardero Developer Advocate. Ian is the current voice and face of the Delphi webinars and head of the Delphi MVP program at Embarcadero. Thanks Ian!
David Intersimone
Embarcadero MVP and Former Delphi Chief Evangelist. David I. has been the face and voice of Delphi for many years. He recorded thousands of webinars training Delphi developers. Thanks David!
Jim McKeeth
Former Embarcadero Chief Developer Advocate & Engineer. Jim has voiced and authored many many Delphi recording and webinars about Delphi. Thanks Jim!
Pawel Glowacki
Author of Expert Delphi and longtime Delphi Developer. Pawel was a long time advocate of Delphi and passed away in 2017. Rest in peace.
Kyle Wheeler
GM – Developer Tools at Idera, Inc. Creative problem solver with strong business development skills and an eye for strategic partnerships.
our concept
New products inspired by the changing working-style and times
Our goal is simple, to make things that people care about. We were founded on this principle and we will always be commited to it. Get in Touch
Want to Know More About Us? Get In Touch.
articles
Our Recent Writings
Updates and events of Enside
Reviews
What our clients said about us
We are the comprehensive design and technology partner for the digital age
friends
Our Partners and Brands
Our team of strategists, designers, and engineers deliver valuable, tangible customer experiences Happy 28th Anniversary Delphi!
Here's to 25 more years!
Download the FREE
Delphi Community Edition